Boulder Wrongful Death Lawyers
Losing a loved one, a friend or a family member is a devastating and emotionally charged experience. When death is a result of someone else's wrongdoing or negligence, the emotional burden is even greater and can change your life forever.
Although no amount of money can ever replace the loss of life, those who caused or contributed to the "wrongful death" need to be held accountable. You can take legal action to hold the negligent party accountable by filing a wrongful death lawsuit. The last thing you should have to deal with after experiencing a loss of life is a financial burden.
Our Colorado personal injury lawyers are here to help. AttorneyStuart Mann has been devoted to representing everyday people injured in Colorado for over 30 years. We represent everyday Coloradon's hurt or killed in car accidents, slip-and-fall injuries, and bicycle accidents, as well as many other areas. We work with our neighbors, friends, and people in our community. We don't represent insurance companies.
Consultations are always free, so you have nothing to lose by talking with us about your situation. If we end up working together, remember, we don't get paid unless and until you do.
Call us today at (303) 991-2233 or use our online contact form.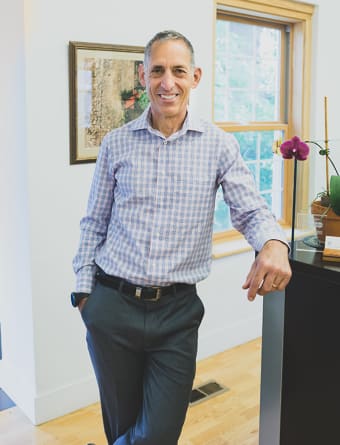 What is Wrongful Death?
A wrongful death claim is a lawsuit filed on behalf of an individual who has lost their life due to someone else's negligence, misconduct, or wrongdoing. A wrongful death lawsuit can be filed against another person, business, or other entity that contributed to or caused the death.

In Colorado, a wrongful death suit is a civil lawsuit that seeks to award "damages" (more below) to the people who have suffered as a result of the wrongful death.
Although every case is unique, below are some common questions we often discuss with our clients involved with wrongful death suits in Colorado.
FAQs
Who am I actually suing in a wrongful death claim?

When you file a wrongful death (personal injury) claim, you're making a claim against the wrongful party. That said, it is often the insurance company that steps in to defend the wrongdoer. The damages that you're asking for is often paid by the defendant's insurance company and not the actual person who caused the harm.

Dealing with insurance companies is a complicated and time-consuming process. From a legal standpoint, working with a wrongful death lawyer brings a lot of clarity to the situation and can help you recover the maximum amount of damages.

What parties may be sued for wrongful death?

Wrongful death suits can be brought against a wide variety of different people, companies, government agencies, and/or employees.

As one example, in a car accident involving a poorly-designed or faulty roadway and an intoxicated driver, the defendants in a wrongful death claim might include:

The at-fault driver.

The at-fault driver's employer (if he or she was in the course and scope of employment).

The construction company responsible for the roadway design and/or maintenance.

A government agent who didn't provide proper signage or an appropriate road safety crew for a roadway hazard.

The installer, distributor, and/or manufacturer of a dangerous or faulty component of the vehicle.

The owner (or employees) of the establishment that provided alcohol to the impaired driver .

How do I pay for a wrongful death lawyer?

Most personal injury lawyers, including us, work on a contingent basis. This means that if you don't get paid, we don't get paid.

Consultations are always free, so you have nothing to lose by talking with us about your situation. Call us today at (303) 991-2233 or use our online contact form.

What can a wrongful death attorney do for me?

Talk with you about what happened, what your options are, and help determine if you have a valid claim.

If a valid claim exists, wrongful death lawyers can open a thorough investigation as to the basis of your claim by gathering and reviewing evidence. If necessary, expert witnesses can be hired to support your claim.

Determine who is at fault, to what degree, and why.

Determine the full extent of damages that you have suffered (more below).

Issue a demand letter outlining what happened, who's at fault, and who owes what (what you're asking for).

Review any settlement offers and discuss them with you.

Negotiate with insurance companies about any settlement offers they might make.

Represent you in filing a lawsuit.

Represent you at trial, if it comes to that (more below).

What must be established for a viable wrongful death claim?

​​​​​Typically, in order to bring a wrongful death lawsuit, the following must be established:

Breach of Duty

The defendant owed you or your loved one a duty of care and breached that duty. For example, anyone driving a motor vehicle owes everyone else a duty to drive safely, follow speed limits, and to obey traffic laws.


Causation

The defendant's actions must be directly related to causing the death of your loved one


Damages

The death must have caused actual damages (more below) to you. These damages can include things such as loss of income, loss of companionship, hospital bills, burial costs, etc.

What are some common causes of wrongful death lawsuits?

A wrongful death lawsuit may stem from accidental death such as an auto accident or a malicious act like a violent assault. Wrongful death lawsuits may also arise from, truck accidents, bike accidents, personal injuries, explosions, medical malpractice, construction accidents, dangerous conditions, drowning, and/or equipment failure.


Who can file a wrongful death lawsuit?

Unlike other types of civil lawsuits in Colorado, a wrongful death claim can only be brought by the surviving family member(s) or designated beneficiaries of the deceased, and the claim must be filed within a set period of time.

How long do I have to file a wrongful death claim in Colorado?

According to Colorado Law, a wrongful death claim may be invalid if not filed within a certain period of time. This is known as the statute of limitations.

The statute of limitations varies depending on who is filing the lawsuit.

A wrongful death lawsuit can only be brought by the following parties and must be filed within one year from the date of the wrongful death:

The decedent's spouse

If permitted by the spouse, the decedent's heirs

If no spouse, the decedent's heirs,

If no spouse, the designated beneficiary

If the surviving spouse does not file a lawsuit or waives their right to do so within the first year, the following parties can file a lawsuit within two years from the date of the wrongful death

Surviving children

Parents of the decedent (if the descendant wasn't married and did not have children)

The designated beneficiary of the decedent

Who can be held liable for a wrongful death claim?

According to Colorado Law, an individual, corporation, and/or government agency is liable for a wrongful death claim if the death was caused by the following:

A wrongful act

Negligence (failure to take proper care in doing something)

The default of another (failure to do something required by duty or law)

An individual who suffered a loss due to a wrongful death must be able to prove that the wrongful act, negligence, or default:

Was the actual and proximate (directly related) cause of death

Would have permitted the individual to recover from their injuries, had they not lost their life

Caused a monetary loss (resulting from the death)

What are damages in a civil lawsuit?

Compensatory damages are money awarded to a plaintiff (the party or person that filed the lawsuit) to compensate for damages, injury, or another incurred loss. Compensatory damages are awarded in civil court cases (like a wrongful death claim) where loss has occurred as a result of the negligence or unlawful conduct of another party. Compensatory damages can include medical bills and lost income. Heirs have economic damages that are calculated as the net pecuniary loss.


Punitive damages, or exemplary damages, are damages assessed in order to punish the defendant for willful and wanton conduct and/or to reform or deter the defendant and others from engaging in conduct similar to that which formed the basis of the lawsuit. Although not extremely common in wrongful death claims, if the defendant's actions are egregious, punitive damages can be sought.

What types of compensation can be awarded in a wrongful death claim?

In wrongful death cases, monetary damages are paid to the survivors of the decedent (the plaintiff/s) by those who caused the harm (the defendant and their insurance company). These damages are calculated on what the injuries 'cost' from a physical, mental, and/or emotional standpoint.

Typically, damages fall under two categories: Economic Damages and Non-Economic Damages. Some common areas in which damages can be determined include:

Economic Damages

Medical and funeral

Loss of the victim's expected, future earnings

Loss of benefits (medical insurance, pensions, etc.)

Loss of an inheritance

The value of goods and services that the victim would have provided


Non-Economic Damages

Mental anguish (pain and suffering) for the survivor(s)

Loss of protection, guidance, nurturing, and care from the deceased

Loss of society, love, and companionship from the deceased

Loss of consortium (from a deceased spouse)

How long will this process take?

There isn't one answer, and ultimately this can depend on you. Insurance companies almost always offer an initial 'low-ball' dollar amount to settle quickly. Many times, this amount isn't even close to what is actually recoverable or what you deserve.

As your wrongful death lawyer builds up the case to request the full amount of recoverable damages, the defendant's insurance company will likely draw out negotiations with the hope that you will accept a low offer, because you're tired of waiting. Frankly, this process can be tedious, and patience is key. The defendant wants you to settle for less than you deserve - that's their job. Our job is to recover as much as legally possible, and sometimes that takes time.

Remember, you are always in control of this process, and if you decide to accept an offer at any time, you have that right.


Does my wrongful death case have to go to trial?

In truth, most personal injury claims do not go to trial but settle outside of court. Although it may take some time to get an appropriate pre-trial offer for your case, part of a personal injury attorney's job is to negotiate with the defendant's insurance company, as it's usually in their best interest to settle before trial - more so if your case is especially strong. You have the final say on what offers you will or will not accept, and if you don't accept any, your case is likely headed to trial.

It is EXTREMELY important to work with a wrongful death lawyer that has a reputation for taking cases to trial, even if you decide you don't want to.

If the defendant's insurance company knows your lawyers usually settle without putting up much of a fight, they will absolutely try to take advantage of you. The insurance companies keep track of what firms are willing to go to trial and whether those firms have won big recoveries. Given that this firm has the largest verdict in the history of the State of Colorado, the insurance companies are well aware of our reputation


When would a wrongful death case likely go to trial?

If liability is contested, this can be an impediment to a settlement. Though, during the course of the litigation, it is common for the insurance company to reassess its position on liability and make an improved settlement offer. Although most cases settle, a dispute regarding liability may lead to a trial.

Sometimes the parties cannot agree on the type and/or amount of your damages. For example, maybe the decedent had a pre-existing condition that makes the insurance dispute causation. Again, most cases settle but one of the reasons for trial may be a dispute about the amount of damages.

The defendant's insurance company will almost always make 'low-ball' offers hoping that you'll accept less money than you deserve for your injuries. It's their mission to settle cases for as low as possible. It's your wrongful death lawyer's job to recover as much as possible to compensate you for your loss.
What Our Clients
Are Saying
When I lost my son in an automobile accident it was devastating. Stuart helped our family cope with the loss. His guidance and expertise in wrongful death cases was tremendous. He was respectful yet demanding in handling the case. While there is never enough money to bring back a lost child, Stuart made the defendants pay for their actions and recovered a huge amount of money to help our family. He did a great job. -Client
Stuart Mann worked so hard for me throughout my whole case and fought for the settlement that I deserved, not what was offered by insurance. They handled every facet of my case and made the whole process easy for me. I'm incredibly appreciative of his work. -Client
Stuart Mann has represented me on numerous occasions over the past 9 years. They are fearless, tireless, and focused representatives. I add integrity and fairness to the recipe and I feel I have the best legal representation in Colorado. Trust in your attorney is key to believing you are getting the best possible legal representation…the Law Office of Stuart Mann has all of my trust. -Client
Stuart Mann was amazing to work with. His firm took on our case and it was such a wonderful experience working with them and not having to worry about anything. The settlement that came through was so nice to have after being in a scary accident. We are happy we decided to work with them. -Client
During the long months that followed my bicycling accident and resulting injuries -- my bike and I were run over by an SUV driver -- Stuart Mann was my closest and most trusted advisor. I can say without hesitation, their legal guidance and representation were consistently everything a client hopes for. But just as importantly, they were exceptionally kind, compassionate, and knowledgeable partners throughout all that transpired. Really, I cannot say enough about the firm. Good humans make good attorneys, and Stuart Mann is both. -Client
I was treated like a member of the family. They were always willing to answer my questions and help in any way they could. Best of all, they did a great job and we got a great settlement for my case. -Client
When we went to the settlement conference, I was ready to accept what was offered, but Stuart encouraged me to go to trial. He was not afraid of the insurance company or their lawyers. At trial, we received three times more than the insurance company offered us. I was very impressed with his trial skills. -Client
My car accident left me shattered, physically and mentally. Stuart's offer of help came soon after I was released from intensive care, and he's been on my side since. When you're involved in a big accident, there are so many things you need to concentrate on, and it's been a great comfort to know I don't need to spend untold hours dealing with insurance companies or hospital billing departments. Thanks Stuart! -Client
Having been the innocent victim of a head-on auto accident caused by texting while driving, I sought Stuart Mann's legal counsel. From the outset he was fully dedicated to accompanying me through a lengthy recuperative process, using his skills, experience, and resources to achieve justice and adequate financial compensation on my behalf. His unconditional concern for my well-being and his involvement of time and effort on my behalf freed me from legal concerns and responsibilities, allowing me to focus my efforts and energy on physical and mental recovery. I strongly recommend Stuart Mann to anyone needing the legal services he offers. -Client
Stuart Mann is the embodiment of professionalism. Their staff's efficient and polite demeanor makes business interactions pleasant and quick. The team consistently evidenced a devotion to their clients, to their clients' interests, and to justice. They carry out this ethic calmly, respectfully, but firmly. On top of all this, Stuart has repeatedly given back to the community. Specifically, the firm has accompanied Cyclists 4 Community and its nonprofit mission since 2013 with both tangible and substantial support for making the community a better place in the first place. -Client
It has been over a year and a half since my brother's bicycle accident with a car in Boulder, Colorado. The details of the accident were in my brother's favor, as he was in the crosswalk traveling with traffic. His case was brought to several legal firms in Colorado, but none would take the case due to his mental disability and apparently unable to gain significant 'compensation'. Fortunate for us, his case was eagerly accepted by Stuart Mann. My brother was treated respectfully and with care, without being discriminated against due to his disability. He won a sizable settlement all due to the detailed knowledge Mr. Mann has for the legal profession and his involvement in the biking community. -Client
I always felt like the top priority of the firm and their team. They provided the best legal services for me throughout my case. Their office is professional, competent, and they also connected with me personally so that I genuinely felt supported. -Client
After my auto accident, I had to have my hip replaced. The insurance company said that my need for a hip replacement was not accident related. Stuart believed in me and my case and we were able to obtain the maximum amount available. His hard work helped change my life. -Client
Boulder Wrongful Death Law Firm
We realize the thought of calling a wrongful death lawyer might raise questions, or maybe you've worked with a subpar attorney before. Most often, the defendant's insurance company is the one responsible for paying for the wrongful conduct. Their lawyers want to settle your case for less than it's worth because that's part of their job.
If you decide to work with a reputable Colorado wrongful death lawyer, their job is to maximize the value of your case and be prepared to go to trial, if it comes to that. Our adversaries recognize and respect us as lawyers. They are aware that we prepare every case as if it were going to go to trial. This alone gives us a competitive advantage over many of our peers. Insurance companies know how to spot vulnerability on the plaintiff's side and will do everything they can to exploit that and pay you less than you deserve.
Hire a Colorado attorney that you trust and feel good about and one that has a proven track record of competing with (and defeating) large insurance companies and their lawyers.
Call an experienced wrongful death lawyer in Colorado today - it's always free to discuss your case, and we never get paid until and unless you do. We're here to help you get what you legally deserve.
Call us today at (303) 991-2233 or use our online contact form.
Attorney for Wrongful Death Near Me - Contact Us
We understand this is an extremely difficult time for you and your family. Our wrongful death lawyers understand that you need time to grieve and that associated expenses are the last thing you want to deal with. We'll work tirelessly to help you obtain justice for your loss and your family. We producly serve the entire state of Colorado, including Denver and the Front Range.