Born and raised in Chicago, Stuart earned a liberal arts degree from the University of Colorado and received his law degree from the University of Denver School of Law.
He has been a member of the Colorado State Bar since 1986, and has represented clients before the Supreme Court of Colorado, the United States District Court for the District of Colorado, the Tenth Circuit Federal Court of Appeals, and the United States Federal Claims Court.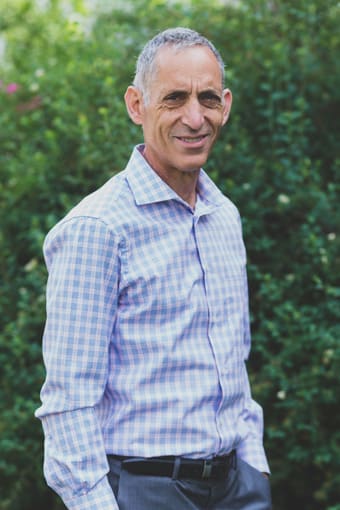 Stuart is distinguished as a member of the American Board of Trial Advocates and the National Board of Trial Advocacy. He has been practicing law for more than 30 years. Before establishing the Law Office of Stuart Mann, Stuart was a partner in the Denver-based law firm of Beem & Mann, a litigation firm that specialized in personal injury cases.
Stuart has expertise in tort law, personal injury, product liability, trade secret, and commercial litigation cases. He specializes in bicycle, auto, truck, and motorcycle accidents, wrongful death, bad faith insurance, and business disputes (including fraud, discrimination, breach of contract, and trade secret protection). Stuart represents his clients in all phases of litigation, from the initial filing of a suit or claim through mediation, negotiation, and trial. Stuart is a fierce advocate for his clients and finds no greater satisfaction than helping someone who has suffered loss because of another's negligence.
Outside the office and courtroom, Stuart is an avid cyclist and has competed in multiple ultra-endurance races, including the Leadville Trail 100, La Ruta De Los Conquistadores in Costa Rica and the Bailey Hundo. As an undergraduate, he played soccer for the University of Colorado and following college he went on to play soccer with the Denver Kickers. Stuart's athletic and competitive drive extends naturally to his law practice. Stuart and his wife live in Boulder, where they raised their three children. In addition to competitive cycling, Stuart enjoys spending time in his garden and tending to his bees and chickens.
Associations
Colorado Trial Lawyers Association
Colorado Bar Association
American Bar Association
Association of Trial Lawyers of America
Broomfield Chamber of Commerce
Truck Injury Lawyers of Colorado, LLC
Adams County Bar Association
Broomfield County Bar Association
Boulder Bar Association
National Board Of Trial Advocacy
What Our Clients
Are Saying
When we went to the settlement conference, I was ready to accept what was offered, but Stuart encouraged me to go to trial. He was not afraid of the insurance company or their lawyers. At trial, we received three times more than the insurance company offered us. I was very impressed with his trial skills. -Client
When I lost my son in an automobile accident it was devastating. Stuart helped our family cope with the loss. His guidance and expertise in wrongful death cases was tremendous. He was respectful yet demanding in handling the case. While there is never enough money to bring back a lost child, Stuart made the defendants pay for their actions and recovered a huge amount of money to help our family. He did a great job. -Client
My car accident left me shattered, physically and mentally. Stuart's offer of help came soon after I was released from intensive care, and he's been on my side since. When you're involved in a big accident, there are so many things you need to concentrate on, and it's been a great comfort to know I don't need to spend untold hours dealing with insurance companies or hospital billing departments. Thanks Stuart! -Client